Starlets
The Amdram Performing Arts Programme offers an opportunity for children and young people to develop performance and creative thinking skills in a fun environment.
Participants learn skills around acting, voice, devising and how to work creatively as part of a team - abilities that will stay with them for life.
Juniors (School Years 1 - 4) - Introduces the basic concepts of building performance and drama. A creative and fun session which will build confidence and increase skills.
Intermediates (School Years 5 - 8) - Builds on all areas of performance skills. Participants will develop their creative thinking and problem-solving skills and learn to work as a group to create theatre.
Seniors - (School Years 9 - 13) - A great accompaniment to students studying drama at school and excellent preparation for stepping up to larger productions and roles. Participants will develop skills in a variety of theatre practices.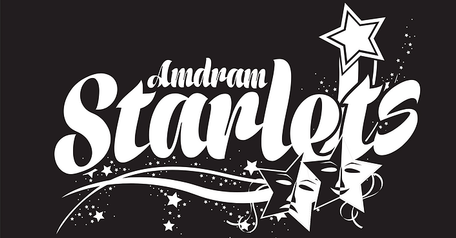 Starlets terms starts the second week of the school term, and finish the penultimate Friday of the term.
​Classes are held at Amdram Theatre unless previously arranged.
​Fees are $60 per term, or $50 per term if there is more than one enrollment from a family. Fees are to be paid by the second week of term at the latest.
​Holiday programme fees are $120 per child or $100 if there is more than one child. Holiday programme fees must be paid on the first day of class.